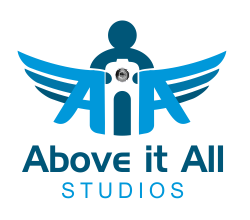 Capture unique moments in a beautiful way
Let a professional take over and get amazing images that you'll cherish forever
Life is about beginnings, endings and everything in between. Starting a new job or finishing school, becoming a grandmother or a mother-to-be, celebrating an anniversary, a birthday, a reunion – nearly every day life gives us something to celebrate.
At AiA we bring out the best in you and your family. Our experienced photographers and consultants help set the tone with a variety of unique props and simple backdrops. They work with you at every stage of the shoot to create great portraits and a package that is right for you. And our prices won't leave you out of pocket.
DISCOUNTED Beach Portrait Sessions
 Meet with your photographer at the beach for a photo shoot
Normally $199.00 :: Offered to BeachTiX for $179.00
1 Hour of shooting time :: Digital post processing of the images to enhance colors, sharpness, etc :: Digital download of the final images. Images will be one easy to download ZIP file :: Images are YOURS to do with however you'd like :: Images will also be available to order prints from our E-commerce website.
THIS PRICE ONLY AVAILABLE BY MENTIONING BEACHTIX
Discount pricing good until July 25th, 2014
~~~~~~~~~~~~~~~~~~~~~~~~~~~~~~~~~~~~~~~
$50.00 of the Private Sunset Cruise
LookoutAdventures.com
~~~~~~~~~~~~~~~~~~~~~~~~~~~~~~~~~~~~~~~
~~~~~~~~~~~~~~~~~~~~~~~~~~~~~~~~~~~~~~~
This trip is available year round, and is perfect for those wanting a peaceful & memorable cruise of the local waterfronts, islands and landmarks.
You can bring your own snacks/drinks or we can provide them for you for a reasonable fee. (See link )
Step on the boat and get to relaxin' while our friendly & professional captain takes you on a beautiful cruise through these panoramic and historic waterways. Serenity is the goal as we glide over the water towards our rendezvous with the setting sun.
Float past the beautifully preserved houses of the Historic Beaufort Waterfront, Morehead City Waterfront, the NOAA Research Lab on Piver's Island, the Rachel Carson Reserve, Ft. Macon and Shackleford Banks, which is home to a captivating herd of wild horses.
You'll return to the dock with a rejuvenated frame of mind and a renewed respect for the therapeutic benefits of a peaceful boat trip through an exquisite natural & historic wonderland.
You can even bring your own iPod to play your own music as the Soft, classy music and gentle rocking motions make this cruise one that you'll remember fondly as you recall your time at the NC coast.
================
BeachTiX Pricing – $50.00 off the Private Sunset Cruise
================
Offer good on all trips scheduled before April 30th, 2013
Must mention BeachTiX
================
Use our Online Booking form to request a charter date, or give us a call
Call 252.515.0356 for Reservations
~~~~~~~~~~~~~~~~~~~~~~~~~~~~~~~~~~~~~~~
Discounted Private Fishing Trips
LookoutAdventures.com
~~~~~~~~~~~~~~~~~~~~~~~~~~~~~~~~~~~~~~~
Click Here for Details & Video
~~~~~~~~~~~~~~~~~~~~~~~~~~~~~~~~~~~~~~~
Round up the friends & family and get ready for an experience that you can't get any other way! For as little as $60.00 per person, you can have a great time fishing and enjoying the water!
Don't buy a boat, incur all the expenses, storage costs, fuel costs, fishing gear, fishing licenses, etc…!!
Simply give us a call & schedule your adventure.  Reserve one of our fishing charters, and spend a half-day or full-day fishing for the local species, or take advantage of our COMBO-Day package, which gives you a half-day of fishing, combined with a half day personalized ECO-tour of the entire Cape Lookout area.
================
BeachTiX Pricing – $360.00 for a Half Day Trip – $650.00 for a Full Day Trip
Up to 6 Passengers | Half Day is 4 hours | Full Day is 8 hours
================
10% off all Private Dolphin Watches and Private Sunset Cruises
================
Offer good on all trips scheduled before April 30th, 2013
================
Use our Online Booking form to request a charter date, or give us a call
Call 252.515.0356 for Reservations
Scooter Rentals – Half Off
~~~~~~~~~~~~~~~~~~~~~~~~~~~~~~~~~~~~~~~
Beachside Bikes
Atlantic Beach, NC
~~~~~~~~~~~~~~~~~~~~~~~~~~~~~~~~~~~~~~~
Last Minute Special – Weekend Getaway
~~~~~~~~~~~~~~~~~~~~~~~~~~~~~~~~~~~~~~~
Ann Street Inn
Beaufort, NC
~~~~~~~~~~~~~~~~~~~~~~~~~~~~~~~~~~~~~~~
10% off the Priscilla Potter Room for the weekend of April 5th, 6th & 7th
Ann Street is renowned for its' charming colonial feel, and is home to the greatest number and concentration of Beaufort's famous plaqued houses.
================
10% off the Priscilla Potter Room
Offer good from April 4th – 6th, 2013
Call 877-266-7814 to scoop up this great deal!
================
Ann Street Inn
Beaufort, NC
PHONE: 877-266-7814
WEB: http://www.AnnStreetInn.com
Sea wind in your face as your Cruise!
~~~~~~~~~~~~~~~~~~~~~~~~~~~~~~~~~~~~~~~
1/2 Day or Full Day Rentals
Beachside Bikes
~~~~~~~~~~~~~~~~~~~~~~~~~~~~~~~~~~~~~~~
Scooter Rentals starting at one hour rentals to full week rentals. 
Have fun cruising the beach!
================
This discount offer expired
See http://BeachsideBikes.net for current info
================
Beachside Bikes
212 West Fort Macon Road
Atlantic Beach NC  28512
252-646-2294
Here's a unique and fun Valentine's Day gift – A Private Dolphin Watch
This trip is available from November to May, and is about as good as it gets for "off-season" fun & relaxation. The Lookout Adventures vessel is perfect for a relaxing and intimate cruise in the winter months because the pilothouse helps protect you from any wind or cold. Just dress warmly and you'll be perfectly comfortable.
The Atlantic Bottlenose Dolphin show up in huge pods during the winter, spending their time in the inland bays & rivers calving and rearing their young. 
We'll get you up close and personal for your own dolphin encounter that you'll remember for a lifetime. And, the captain is well versed in the biology and behavior of these super intelligent mammals.
If, for some reason we are unable to find dolphin, then you would receive a rain check for $100.00 off any future trip with Lookout Adventures, whether it's a Fishing Trip, Dolphin Watch or an Adventure Charter.
Call now before the Valentine's Day slots are full!!
================
Special Valentine's Day Pricing – $189.00 per trip ( Up to 6 passengers )
Trip last 2 hours | Time can be tailored to suit your needs
================
Use our Online Booking form to request a charter date, or give us a call
Call 252.515.0356
Looks like 2013 will be the best year yet with Lookout Adventures.
We've just finished up some nice new additions to the boat, and some new canvas is on order.
Charter fishing trips are booking already for February & all through the Spring. We are easy to access from Beaufort NC, Morehead City NC, Atlantic Beach NC, Emerald Isle NC, Jacksonville NC, Havelock NC & even New Bern, NC.
We also are one of the few boats that is fully permitted to take you anywhere in the Cape Lookout National Seashore, so there are no limits with Lookout Adventures. A private charter can take you to all the best spots for adventure and relaxation.
Round up some friends, chip in some dough, and have a trip you'll always remember!!
You can't do better than the pristine and historic waters & islands of the Cape Lookout National Seashore.
Charter with Lookout Adventures and get the complete package:
Great Fishing
Wild Horses
Dolphins
Sea Turtles
Isolated Beaches
Great Shelling
Snorkeling
Climb the Cape Lookout Lighthouse
Island Exploration
Total Relaxation
Check out our Private Charter page for full details
================
Use our Online Booking form to request a charter date, or give us a call
Call 252.515.0356
—-
Beaufort Trading Company – Beaufort NC Shopping
All Columbia summer items are 40-60% off !
All Columbia winter items are 20% off !
All Columbia & Teva sandals are 40-50% off !
Beaufort Trading Company – 252.504.3209 – http://www.BeaufortTradingCompany.com
Offer ends soon, so HURRY

—-
Featured this year at the 2012 NC Seafood Festival
Port City Tour Company proudly presents the Pirate Island Treasure Hunt!
Pipe up the Wee Buccaneers and embark on an adventure that you won't soon forget.
Be ferried to Pirate Island where the Treasure Hunt will begin. Kids will love this engaging experience and kids take home some unique booty! 
Marooned by Blackbeard's Crew for burning the treasure map, this savvy pirate knows more than he's letting on.  Possessing the sole clue to the location of the treasure, only the help of a dedicated Crew is needed to track down Blackbeard's treasure. Your Crew must help solve puzzles, crack riddles & compete in challenges in order to uncover the clues that will lead them to the hidden treasure. Truly an interactive experience that will entertain and educate! You'll board the boat on the Morehead City, NC Waterfront for a short passenger ferry boat ride to "Pirate Island" where the adventure will begin!
Starting at 10AM on Saturday & Sunday | Another 'Hunt' leaving the dock approximately every 40 minutes throughout the day
Departing from the Crystal Coast Ferry ticket booth on the Waterfront near 6th St & Evans Street ( Jack's Bar )
Special Price for the NC Seafood Festival ONLY
$10 per person | Includes ferry boat ride to Pirate Island
Call (252) 772-9925 for Reservations
Must mention BeachTiX for the special price
—-