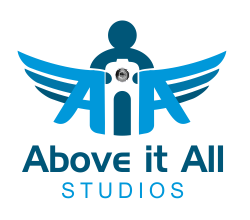 Capture unique moments in a beautiful way
Let a professional take over and get amazing images that you'll cherish forever
Life is about beginnings, endings and everything in between. Starting a new job or finishing school, becoming a grandmother or a mother-to-be, celebrating an anniversary, a birthday, a reunion – nearly every day life gives us something to celebrate.
At AiA we bring out the best in you and your family. Our experienced photographers and consultants help set the tone with a variety of unique props and simple backdrops. They work with you at every stage of the shoot to create great portraits and a package that is right for you. And our prices won't leave you out of pocket.
DISCOUNTED Beach Portrait Sessions
 Meet with your photographer at the beach for a photo shoot
Normally $199.00 :: Offered to BeachTiX for $179.00
1 Hour of shooting time :: Digital post processing of the images to enhance colors, sharpness, etc :: Digital download of the final images. Images will be one easy to download ZIP file :: Images are YOURS to do with however you'd like :: Images will also be available to order prints from our E-commerce website.
THIS PRICE ONLY AVAILABLE BY MENTIONING BEACHTIX
Discount pricing good until July 25th, 2014